---
The shape of the body
photographic installation | 2022
Pigment print on Awagami Kozo paper, from digital photography, 21,5x27,9 cm

The Shape of the Body is a photographic series made up of five photos that explore the relationship between the body and memory. How does trauma mark the body with an imprint? What relationship can we establish between body memory and psychic memory? What types of memories can co-exist in the human body? The series tells a life story through the representation of a body marked by time. Body and memory are often perceived as dissociated concepts, belonging to different dimensions. However, they provide a permanent interaction that plays a central role in the construction of our identity as individuals.
---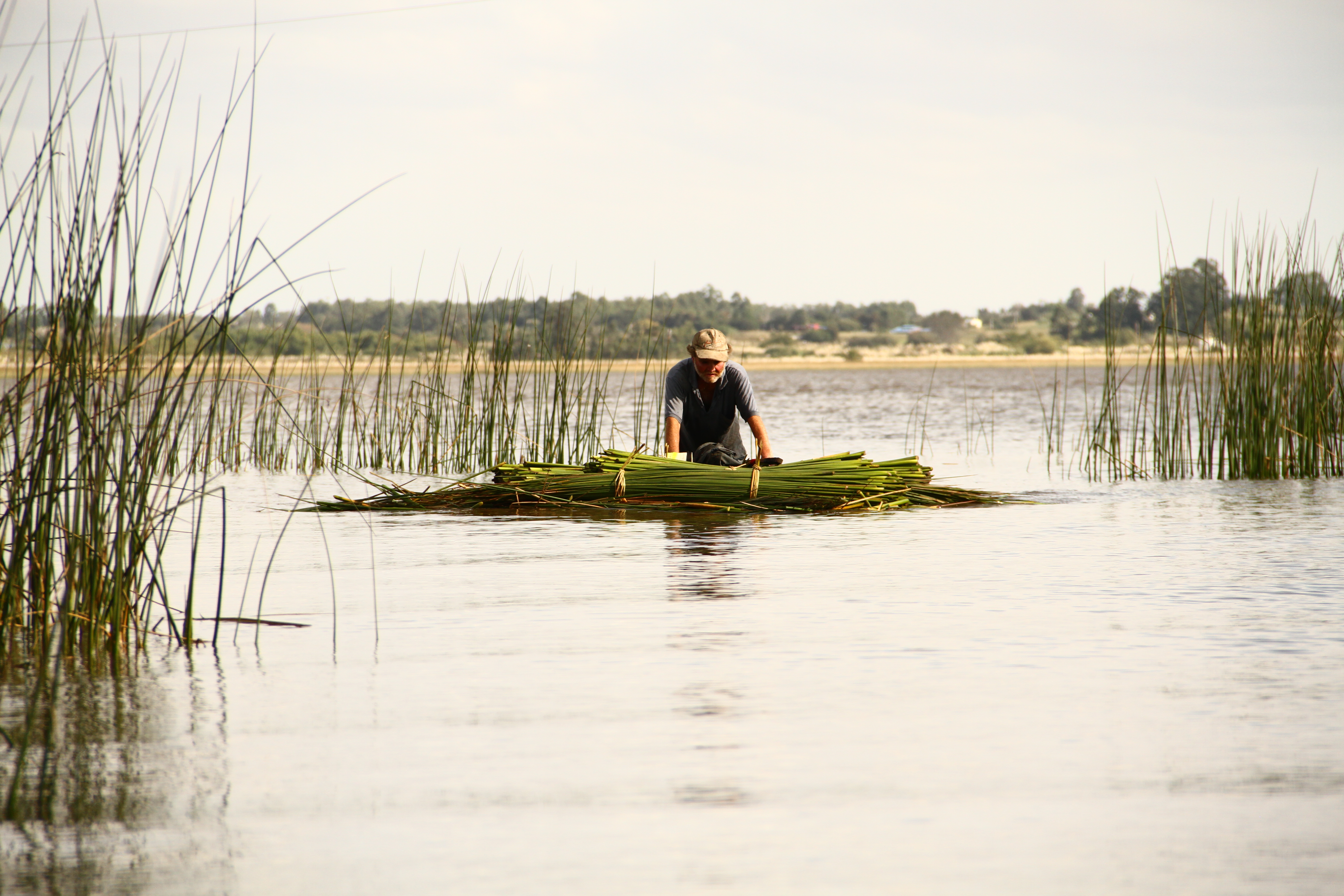 Reedbed
Itinerant installation | 2017
Pigment print on archival paper from digital photography, 300 x 150 cm
Project in collaboration with the University of the Republic of Uruguay, Faculty of Social Sciences.

The exhibition shows the reed extraction activity for commercial purposes carried out in the protected area of Humedales del Río Santa Lucía for 60 years. It is an artisanal productive activity, carried out by local workers. It is a knowledge that is transmitted from generation to generation, between brothers, friends or neighbors, requiring tools made by the workers themselves.

In 2015, we decided to carry out a project on reed workers in Ciudad del Plata, San José, Uruguay, with the desire to highlight the little-known reality of this sector, which prompted us to carry out a research describing the living and working conditions of those who cut and transform the reed in workshops with basic equipment. The working conditions highlight a high percentage of informal work which affects nearly 90% of workers.